The Foundation Negotiator is a digital learning program designed to provide an understanding of the critical core competencies and principles of negotiation.
Join Now
Centered around a keyhole model it is comprised of four stages: Explore, Propose, Counter and Agree, all underpinned by Planning. Each stage is segmented into eight easily digestible modules which are presented through a combination of theoretical input, real life examples, practical exercises and a course summary. The final module tests understanding through a negotiation case study providing users with the opportunity to practice and measure their new skills.
The program engages learners through active participation and provides ongoing feedback across a series of exercises and case studies. The use of gamification ensures that the negotiation learning journey is compelling while the modular approach enables the user to learn at their own pace. Each module takes approximately 30 minutes to complete.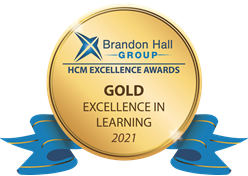 The Foundation Negotiator has been specifically designed to offer a learner-centric experience. Using the principles of gamification, it allows delegates to plan their learning in bite-sized pieces for a convenient and compelling learning journey.
Join Now